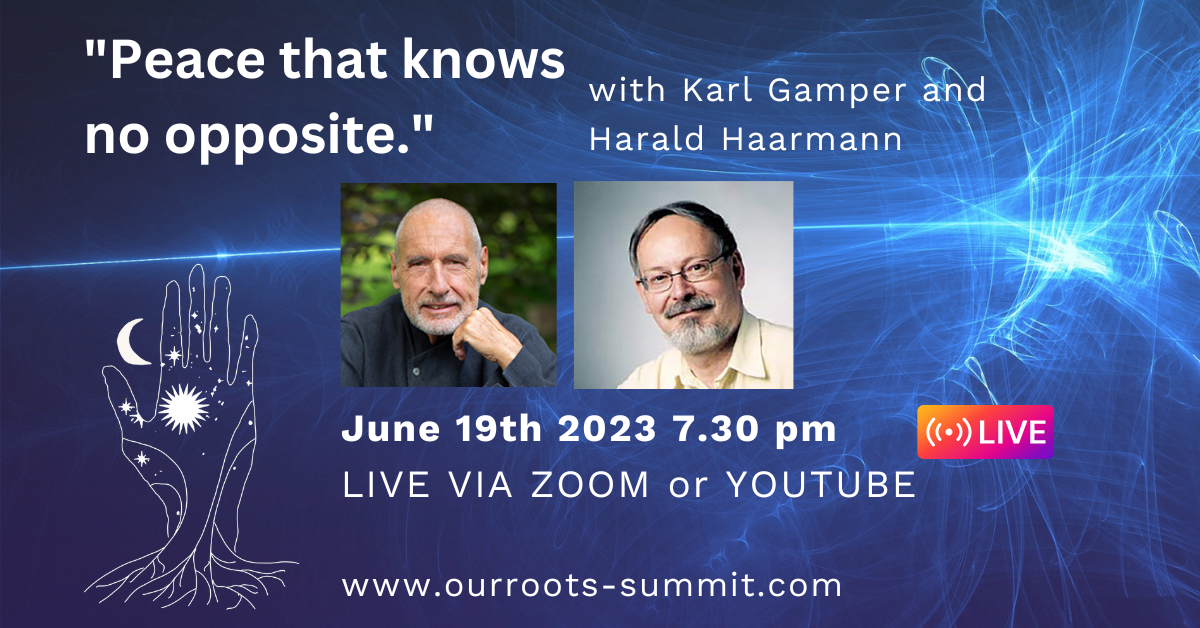 When wishes come true.
On Monday, June 19 from 7.30 p.m. there will be a LIVE as part of the OUR ROOTS Summit – with:
Harald Haarman Linguist and cultural scientist, award-winning author of over 80 books with a research focus on "Danube civilization". Harald Haarmann inherited the research legacy from Maria Gimbutas and it hasn't let go of him for decades. The first high culture, here in Europe. He coined the term "Danube civilization".
Karl Gamper Author, consciousness researcher, mentor, association "We in NeuLand – Academy and Research Center for a New WE". Years ago, Karl Gamper and his wife Jwala asked themselves questions while driving a car: "What could be the next leap in human evolution? Is there an idea that seems so impossible that it opens people's hearts?" It was the hour of birth of "Neuland" – a country that first shows itself in us, is kissed awake there. From there we walk together into a "peace that knows no opposite".
Be there! Spread the word! Our roots connect us.
Alexandra & Birgit
HERE YOUR CAN REGISTRATE VIA ZOOM (FOR MAX. 500 PARTICIPANTS)
Here you also have the opportunity to send your questions and feedback live. We can refer to some questions right away in LIVE.
ALTERNATIVELY, YOU CAN ALSO ATTEND OUR CHANNEL LIVE VIA YOUTUBE. >>>